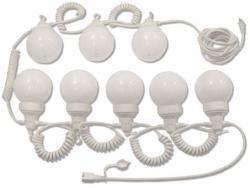 Tent Lights for 15x15




$125.00

Please call to reserve this item.

Let's shed some light on the subject!
Don't let the party end just because it's getting dark out! Add lighting to any tent rental and keep the fun going! These beautiful lights will illuminate your tent, and add a beautiful setting to any event!
Installation included in price

Available for all tent sizes, varying in price

2 week cancellation required for all tent related products