Bounce Houses
Largest Selection of Bounce House Rentals Boston MA
Primary Color Module Jumper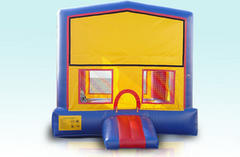 Happy Birthday Module Jumper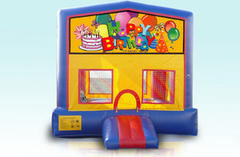 Sports Module Jumper
Graduation Module Jumper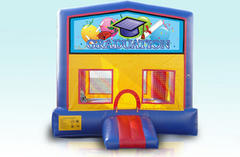 Congratulations Module Jumper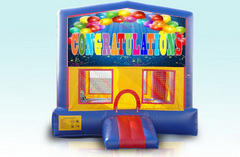 Princess Module Jumper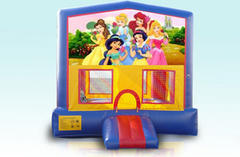 Jurassic Park Module Jumper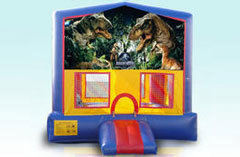 Spider-Man Modular Jumper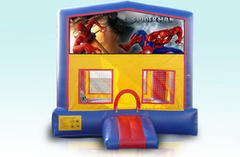 Giant Castle Bouncy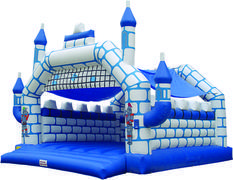 Are you looking for bounce house rentals Boston MA? Wonder who has the largest selection of all types and sizes of bounce houses? Then look no further; at Busy Bee Jumpers, we've got you covered. Regardless of the size or type of party, you're planning; we are pretty sure that we've got bouncy house rentals Boston that are perfect for the event. We've also got a wide selection of inflatables for various commercial events by brands and corporations alike.
Busy Bee Jumpers is a locally owned and operated, Boston-based inflatable rental company that has amassed a collection of the most entertaining bounce houses Boston has ever seen over the years. Some of the bounce houses we have can't be found anywhere else. Whether you are looking for a child bounce house Boston little ones just adore, or something bigger for adults, we've got them all. We also have lots of bounce houses for any good ole fashioned Massachusetts party, too!
In addition to a brilliant selection of child and adult bounce house Boston we also have a team of professionals responsible for setting it up for you. Our team ensures that the bounce house, like any other equipment you rent from us, is set up safely. Furthermore, our team works with home and business owners to make their party successful regardless of size. We want to ensure you have a stress-free Boston bounce house rental experience!
The Latest and Greatest Bounce House Rentals Boston
At Busy Bee Jumpers, you'll find that we have a large selection of indoor bounce house rentals Boston. However, what makes us stand out apart from having the largest selection in town is that we also have the latest and greatest models. Unlike other bouncy house Boston services that only stock the most popular types of bounce houses, we also stock ones that aren't as popular right now because they are the latest but often gain popularity within a few months.
Furthermore, at Busy Bee Jumpers, having fun is serious business, which is why we continue to procure the latest Disney-themed bounce houses, Nickelodeon character-themed moonwalks, and loads of others. That way, if you're planning a party for the kids, who want to have the latest animated characters a child bounce house Boston party, you can't go wrong by choosing us.
We also got budget-friendly bounce house rentals Boston, of varying sizes. You can book a bounce house for a toddler, kids under 10, or teens and young adults. If anything, we've made sure that our clients benefit from loads of options. However, if the options overwhelm you, feel free to give us a call for some assistance on a bounce house rental Boston, MA.
Why Choose Us for a Bounce House Boston Loves
One of the reasons why we are the leading choice for bounce house Boston is because we care about clients and what they need. That's why we make sure that every bounce house available for rent is in excellent condition both aesthetically and in terms of safety. We closely inspect every Boston bounce house rental to ensure that it is clean, making them safe for kids and pets alike. Our team cleans and sanitizes bounce houses both before delivery and after we've retrieved our equipment.
Here are a couple of more reasons to choose our bounce house rental Boston, MA:


We offer free installation and delivery of all bounce houses booked by home, and business owners.


We deliver across the city of Boston regardless of your zip code.


Our team will set up the bounce house you order hours prior to a party.


Every bounce house in our inventory is competitively priced to help you save money.


We Deliver Bounce House Rental Boston and Beyond
Over the years, we've proven that booking a bounce house rental Boston does not have to be highly challenging. In fact, unlike other companies, we will not make you jump through hoops to reserve one or multiple bounce houses. Our website simplifies the process of finding, choosing, and then reserving the bounce houses you need for a party. We then make sure that the bounce houses Boston are to be delivered hours before the party.
We have trucks and professional delivery people who handle the delivery and pickup of all bounce house rental Boston. That's why whether it is one or several dozen bounce houses coupled with other party rentals, we can deliver it all.
How to Book Your Boston Bounce House?
As mentioned earlier, we've made booking a Boston bounce house easy. Here is how it works in a nutshell:


Choose the inflatable Boston bounce house or any other party rental you want on our website.


Then pick a date and time.


Enter information about your event, i.e., time, day, address etc.


Sign our digital contract and pay a small deposit.


After going through the process, we will send you a confirmation email to confirm all the information pertaining to your bounce house rental Boston, MA. We might also call you to confirm the order and other details about the party.
The Best Bounce House in Boston Is Just A Click Away
We offer home and business owners a quick and hassle-free way to book the bounce house in Boston they need. At Busy Bee Jumpers, you have a wide selection of budget-friendly and high-quality premium Boston bounce house rentals. We've also got multiple pieces of the same type if you need them. Also, we rarely run out of bounce houses because of the sheer inventory we carry. So, whether it is a backyard party a corporate event, we've got more than enough bounce houses Boston for you.
We've got bounce house rentals Boston MA for kids and young adults alike. Furthermore, we've got loads of other party equipment from tents and chairs to décor and DJ equipment making us a one-stop solution for all your party needs!
Want to discuss booking bounce houses in Boston? Need a quote for a large order, perhaps? Then do not hesitate to call us today for a quote or to discuss your upcoming party. We can also help you track an order or reschedule delivery.