Leading Company for Boston Event Rentals
Busy Bee Jumpers has been the leading company for Boston event rentals for over a decade. Our party equipment rental service is often the first choice for people who want access to a large selection of affordable and high-quality rentals in Boston, Massachusetts. Our event rentals in Boston are one of the most well-known items around for kid's parties, school events, church functions, and much more. Busy Bee is the home to hundreds of inflatables that come in all sorts of shapes and sizes amongst many other rental items including tables and chairs. All of which are competitively priced and delivered right to your event location. We are the go-to for everything related to Boston event rentals! Our 5-star reputation proves just that.
Order-by-Date

Modular Combos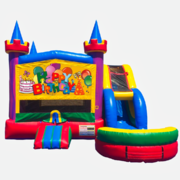 Obstacle Courses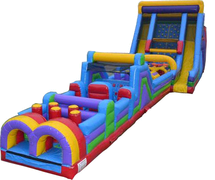 Bounce Houses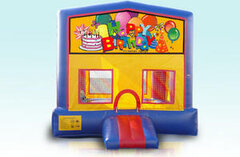 Tents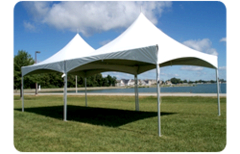 Wet or Dry Combos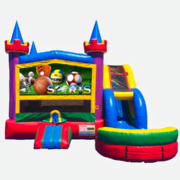 Water Slides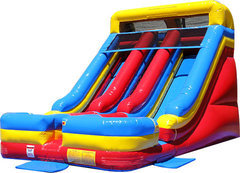 Tables, Chairs and Kids Furniture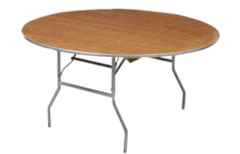 Interactives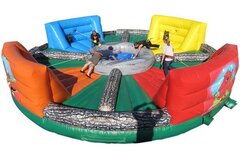 Fun Food Machines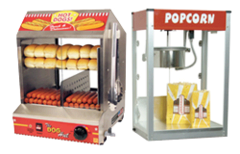 Located in East Bridgewater, Busy Bee jumpers provides professional party and event equipment rentals throughout Massachusetts and parts of Rhode Island. We have been serving the Massachusetts community for over 20 years, bringing fun to all kinds of family, corporate, and community events. All of our inflatable rentals are manufactured from lead-free vinyl and are cleaned and sanitized before every rental. Due to the current COVID-19 crisis, we are also providing touchless deliveries for your family's and your guest's safety. Here you find great deals on a large inventory of moonwalks themed perfectly for your celebration and interactive activities that will entertain your guests for hours. You will want to see our great lineup of inflatable water slides, and inflatable obstacle courses that are guaranteed to impress. Contact us today and get assistance from one of our event specialists who will guide you to exciting attractions, resources, and ideas that will make your celebration a success with our Boston event rentals.
Our Boston event rentals service area stretches to every end of the city and even to the outskirts, where most other Boston event rental companies do not deliver. That said, we make it a point to deliver on time, every time with cleaned high-quality event rentals you can count on for your event anywhere in Massachusetts and surrounding areas within our service area. Furthermore, our friendly team will handle all of the heavy lifting from setting up your event rental to returning to pick everything up, like we were never even there. So, you do not have to worry about that aspect of the planning. Our delivery crews will handle everything, you just point to where you want us to set up and we will do the rest. It's that easy!
A Large Selection of Event Rentals Boston MA Has to Offer
We have great news! You have landed on the Boston, Massachusetts area leading provider of the largest selection of event rentals Boston MA has to offer. Whether you are looking for inflatables for the kids or random party equipment, we have got it all and more. Not only does our selection of Boston area event rentals include just about every party item under the sun, but we also have the latest and greatest of bounce houses, water slides, obstacle courses, games and so much more. Create the ultimate party experience with the folks at Busy Bee because they have just about everything you need to host a party and entertain guests of all ages. We have something to suit just about every age with tons of themes to choose from especially since we are the largest provider of theme event rentals in Boston area.
Planning a party has never been easier when choosing to go with us. Our team makes the effort of ensuring that our rentals are in the best possible condition. Our inspection process is very thorough being they are sanitized and cleaned before delivering to your party. We also make sure that everything is installed by trained professionals ensuring safety for everyone joining in on the fun at the party.
Our website for event rentals Boston MA Boston is geared to offering our clients the most stress-free experience possible, starting from the selection and ordering process to final delivery. We've streamlined every aspect of booking event rentals in Boston Massachusetts, with a team of seasoned customer service people ready to take your call whenever you need us the most.
Have a budget? Unsure of which inflatable would best fit your guest's age group? Need help choosing the right Boston event rentals? Call us today to discuss your needs. Our friendly event staff is standing by ready to assist in planning your event. Put your trust in Busy Bee Jumpers like thousands of other happy customers every year!
Why Choose Us for Event Rentals Boston Can Rely On
Finding the best event rentals Boston can rely on can be challenging, and that's something we know from experience. That's why despite there being so many event rental companies Boston customers have to choose from, many people continue to choose us over the competition. Over the years, we have become known as one of the most trusted choices for a event rental Boston area residents know they can count on for their events. With thousands of events under our belt every year, we have the experience to prove it.
If you have never used our services before, here are a few reasons to choose Busy Bee Jumpers:
A Budget-Friendly Service – Your basic event rentals or inflatables for those summer parties does not have to break the bank. Our vast inventory of items is competitively priced, and we have many budget-friendly options too.
Closely Inspected – Despite being budget-friendly, our equipment is always closely inspected before being delivered. Our team checks to ensure that every item is in the best possible condition, i.e., defect and stain-free. If you come across items that missed our inspection for some odd reason, we'll take care of them right away.
Professional Installation – Our professional installers make sure that everything is installed to your satisfaction. Our experts will also help you find the right place to install the items you rented. We even do a thorough safety orientation to ensure each unit is operated safely.
Professional Customer Service – We always provide our clients with the best customer service that money can buy. Whether you have a question or need to inquire about a delivery, we are here to help you.
So, you can see, renting from Busy Bee Jumpers is just simply a no-brainer. We literally handle tons of events every season with anything from a kid's backyard birthday party, school field days, church festivals, family reunions, corporate events, outdoor BBQs, sporting events, and much more. Anytime there is a need to entertain some kids, give Busy Bee a call!
Delivering Fun with a Event Rental in Boston MA to Events All Across the City
For over 20 years, we have been delivering fun to events all over the city with some of our event rental in Boston MA inventory. Our equipment is delivered all over the great city of Boston, MA, and even beyond on a weekly basis. Delivery fun is part of our rental service, which means that there are no hidden costs involved. The prices you see on our website accurately reflect what you pay, applicable fees may apply depending on setup location, surface, etc. That said, if you are hosting an event at your residence in the Boston area like many others or looking to host it at a local park then we have you covered. We have plenty of experience catering to events at the beautiful parks in the city for events like Boston National Historical Park, Boston Common, and Public Garden. Or course there are so many to choose from but be mindful of any restrictions that the Boston Parks and Recreation have for hosting an event with inflatables at their locations.
We are also one of the local leading specialists for the larger events for schools and churches. Over the years, we have brought the fun for many school water field days and fall festivals to schools all over including Boston Public Schools for both Elementary and High School grade students. The kids love our selection for a event rental Boston MA teenagers go crazy over. Everything from the fun and exciting obstacle courses and games to giant waterslides for the best event rental Boston.
At the end of the day, it doesn't really matter to Busy Bee Jumpers where the event is because we handle just about every type of location. If you have any questions or concerns about your location or type of event, please reach out to our friendly staff to help answer those questions.
How to Book Your Boston Event Rental Online Today
We have made finding and booking your Boston event rental you need quick and easy. Almost everything from searching for inflatables to booking and paying for them can be done online at your convenience from anywhere at any time. However, if you're looking to book multiple items for a large event, you can add all the items you need to the cart to get a quote for how much it will cost, and we will be in touch or give us a call to discuss.
Once booked, our amazing software integrated with our website will automatically send some confirmation emails along with some important reminders. Our staff will be in touch leading up to the day of the event for scheduling. If you have any questions in the meantime or like to add any additional Boston event rental items just reach out to us during normal business hours.
Frequently Asked Questions for Your Next Event Rental Boston MA Kids Love
Over the years, we have compiled some of the most frequently asked questions regarding your next event rental Boston MA kids just adore for their parties and events. It doesn't matter the type of event because we have handled just about every scenario and can help you along the way. In the meantime, check out some of the brief FAQs that come across while customers are going through the booking process. Keep in mind, we have a full listing of frequently asked questions on our website as well for more detailed responses or just simply pick up the phone to give us a ring. We would be happy to answer any questions you have for reserving your event rental Boston MA.
Should I book my equipment ahead of time? How far in advance?
We strongly advise that you book two weeks ahead of time. Our schedule can get pretty busy during the summer months, during which booking two to three weeks ahead of time will ensure that the equipment you want is available.
Do you require a deposit to complete the reservation?
Yes! You will need to make a deposit, which ensures that you are holding the event rental in Boston for the event. Paying online will save you a great deal of time and stress often associated with finding your wallet at the last moment on the day of the event.
How much space do I need for my event rental Boston?
Each event rental in Boston MA requires a different setup area which is ample enough room to operate the equipment safely for the duration of the event. Each item has the actual dimensions along with the setup area that is required. We will need a minimum of 36 inches of pathway clearance to access the area.
Testimonials from Happy Customers Who Love Our Event Rentals in Boston MA
"Wow! Busy Bee Jumpers is one of the best event rental companies in Boston and will continue to get my business."
"Busy Bee Jumpers was extremely helpful, and they worked with me to find the right event rental for my kid's birthday party. They then set up everything for me, four hours ahead of the party in the evening."
"Hiring for a corporate party has never been this easy! I booked and paid for everything online, and before I knew it, I got a confirmation call, then they delivered and set up everything hours before the event."